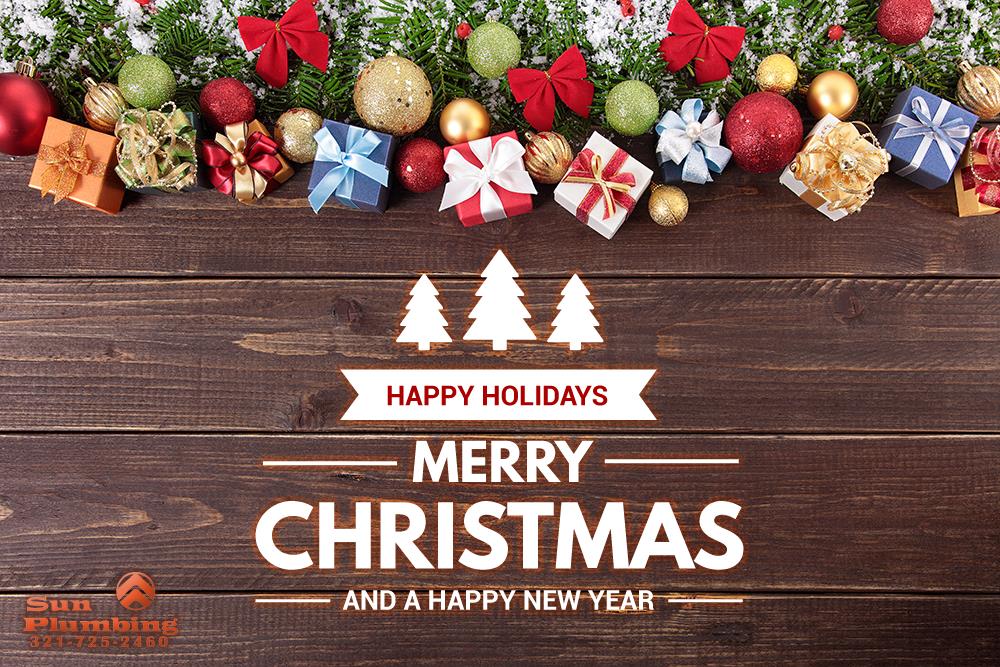 We are fast approaching the busiest time of year for plumbing companies and plumbing technicians. Our latest blogs have been addressing the extra stressors hosting family and guests for the holidays can have on your plumbing systems. Thanksgiving is ideally a stress-free gathering focused on family and friends celebrating all the things they are grateful for in life. The last thing you need to be dealing with during a celebration is clogged sinks, cold showers, overflowing toilets, and slow draining tubs. Take the time now to make sure your systems are in check, and of course if a problem arises, Sun Plumbing is your "Dependable as the Sun" company servicing residential homes and commercial businesses in Brevard County including Melbourne, Viera and Palm Bay. We have been completing quality warranty driven work in the community since 1974 and we are thankful for your support. We are grateful for the opportunity to help you with any holiday plumbing issues.
In a previous post, we discussed ways to keep the plumbing in your kitchen working smoothly. Here are some tips on making sure other areas in your home remain problem-free during the holidays.
Bathroom Tips:
Strategically place a garbage in the bathroom so family and guests will be more inclined to throw trash and small items in the can instead of in the toilet. You only want toilet paper flushed!
More people showering means increased probability of hair clogging the drain. Be sure to place a strainer in the drain in the shower and/ or sink to reduce the amount of hair entering the pipes and potentially causing a clog. If possible, clean drains ahead of time.
Before the holidays, check your bathroom for leaks, cracks, and slow draining pipes…be proactive.
General Tips:
Keep a plunger handy to handle minor toilet, shower, tub, or sink clogs. Here is a link on how to plunge properly: How to Use a Plunger to Unclog a Toilet, Sink or Tub.
Run dishwasher and washing machine in late evening or early morning to reserve hot water for showering.
Slightly turn your water heater up to have more hot water available for the extra guests.