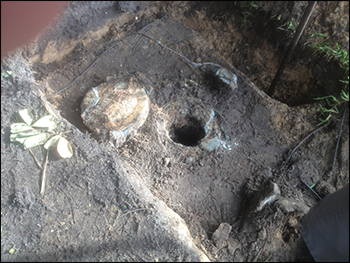 Do you know that some contractors don't pump out septic tanks by the State of Florida Code? Do not fall for the pump and run! At Sun Plumbing, your Melbourne, Florida plumber, we follow protocol to ensure we complete a safe, efficient pump-out process.
Do NOT allow anyone to punch small holes into your tank to pump it out. State Code requires the lid to be opened and pump all of the solids out that sit on the bottom of the tank. When pumping is done through a small hole in the lid, only the water is pumped out.
Not getting all the solids and waste out will eventually push that waste into your drainfield potentially clogged the drainfield lines. If the pump out is not done correct, your plumbing can turn very costly.
Make sure the septic contractor you use operates an Environmentally Friendly Operation and only discharges all pumped out waste at the Brevard County Waste Treatment Facility located in Viera.