Every profession seems to have a certain set of tools intrinsic to the trade and every professional seems to have hacks, tricks, and must-haves they utilize on a daily basis. These are used to make their jobs easier and helps the businesses run smoothly and be cost-effective. Whether it a chef's favorite knife, a painter's favorite brush or paper, a hair stylist's favorite blow dryer or scissors, or a computer engineer's favorite software program, most trades have certain skills and equipment specific to the job they complete. Beyond the tools, each professional brings experience and expertise specific to their education and on-the-job- training. Plumbers are no different. Our team of plumbing professionals at  Sun Plumbing,  who are dispatched all throughout Brevard County, including Merritt Island, Viera, and Palm Bay, are fully licensed and available for a multitude of plumbing issues/services.
So, what are some of the essential tools of the trade when it comes to plumbing, whether it is an emergency situation, minor repair, or general maintenance? Some will be basic requirements for plumbers and homeowners alike, while other tools are owned and used solely by professionals. Here are some tools of the trade for novices and professional plumbers:
Do-It-Yourself Plumber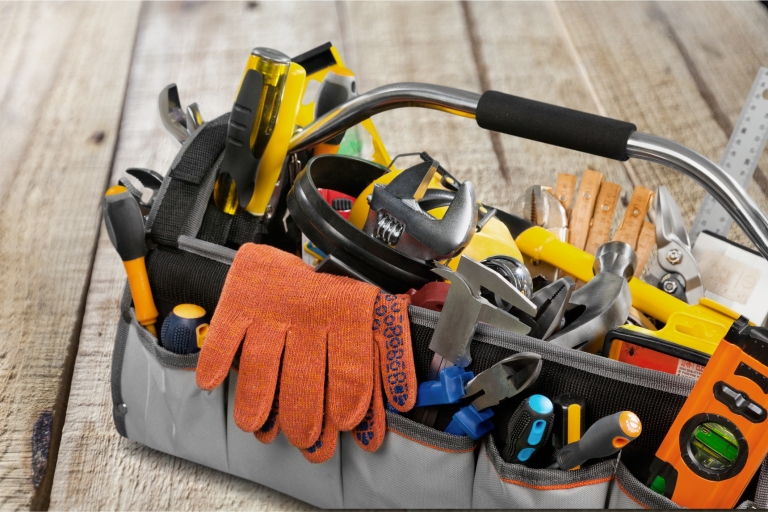 O rings / Rubber washers
Pipe wrench
Hacksaw
"Snake" sink auger
Flange plunger
Pliers
Basin wrench
Professional Plumber
Flange and cup plungers
Tubing cutter/ pipe cutters / telescopic cutter
Hand and power auger / "snake"
Thread seal tape / Teflon tape/ Plumber's tape
Metal file
Hacksaw
Tongue-and-groove pliers
Wrenches…pipe, basin, adjustable
Handsaw
Plumber's torch
Googles, gloves, heat shield
Pliers…slip joint
Angle grinder
Compression sleeve puller
The above-listed tools are must-haves for plumbers or anyone about to perform any plumbing task. Just perusing these two brief lists, it is obvious there are many more tools and required gadgets to complete a plumbing job! From buckets to flashlights, many implements are often required even for a small fix. For a trained professional, being "good with your hands" almost always means knowing the right tool and when to use it.  Plumbers using the right tools for the right job provide quality work, accuracy, and operate with the proper training which makes for a safer environment. From a leaking pipe to a clogged drain, different tools are required. This is when the expertise of trained professionals, such as the plumbers at Sun Plumbing, pays off! Plumbers are most commonly called out to service clogged drains, fix a problem, or install a new fixture. Often jobs require more than just basic plumbing knowledge and skills. We are the "Best Under the Sun" and a locally owned business since 1974, so call and schedule an appointment today so we can dispatch licensed plumbing professionals and get to work using the tools of the trade!