The holiday season has arrived!  Some of you got giddy when you read that, and some of you groaned.  Either way, the holiday season is upon us!  With Halloween behind us, Thanksgiving and Christmas are right around the corner.  We know you have plenty of cooking, baking, shopping, ordering food, and online shopping – that's fine too!
Perhaps you have walked through your house wondering what you can do differently this year to spruce it up before the holidays arrive bringing friends and family to your front door!  We have come up with six exciting and easy ways to remodel arguably the most used rooms during the holidays – your bathroom and kitchen.
Bathroom Remodeling: 4 Ways to Refresh Your Bathroom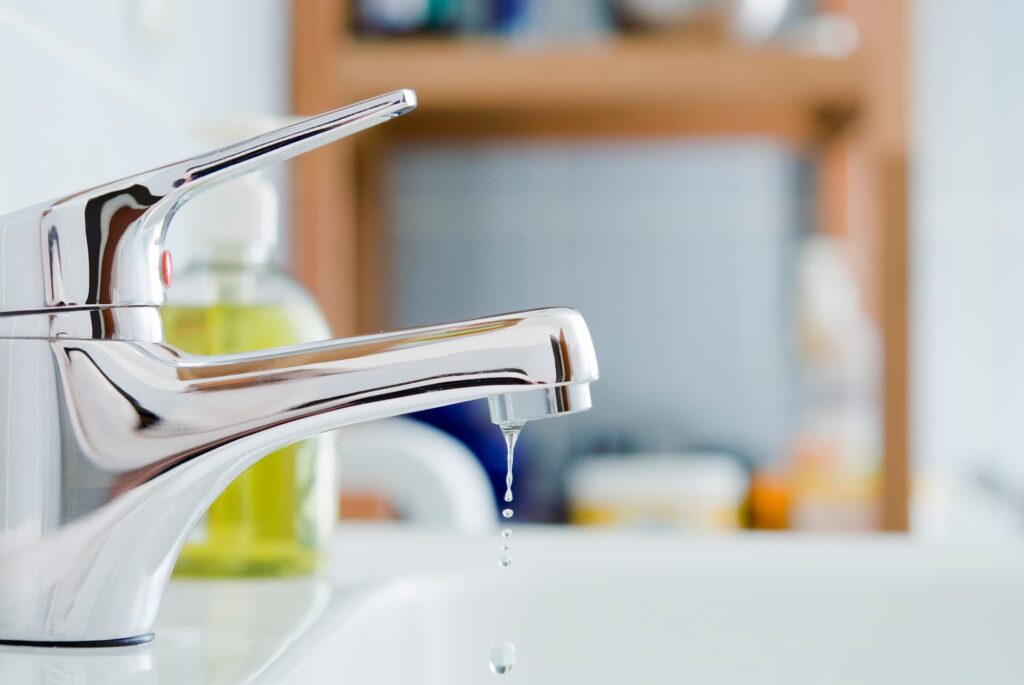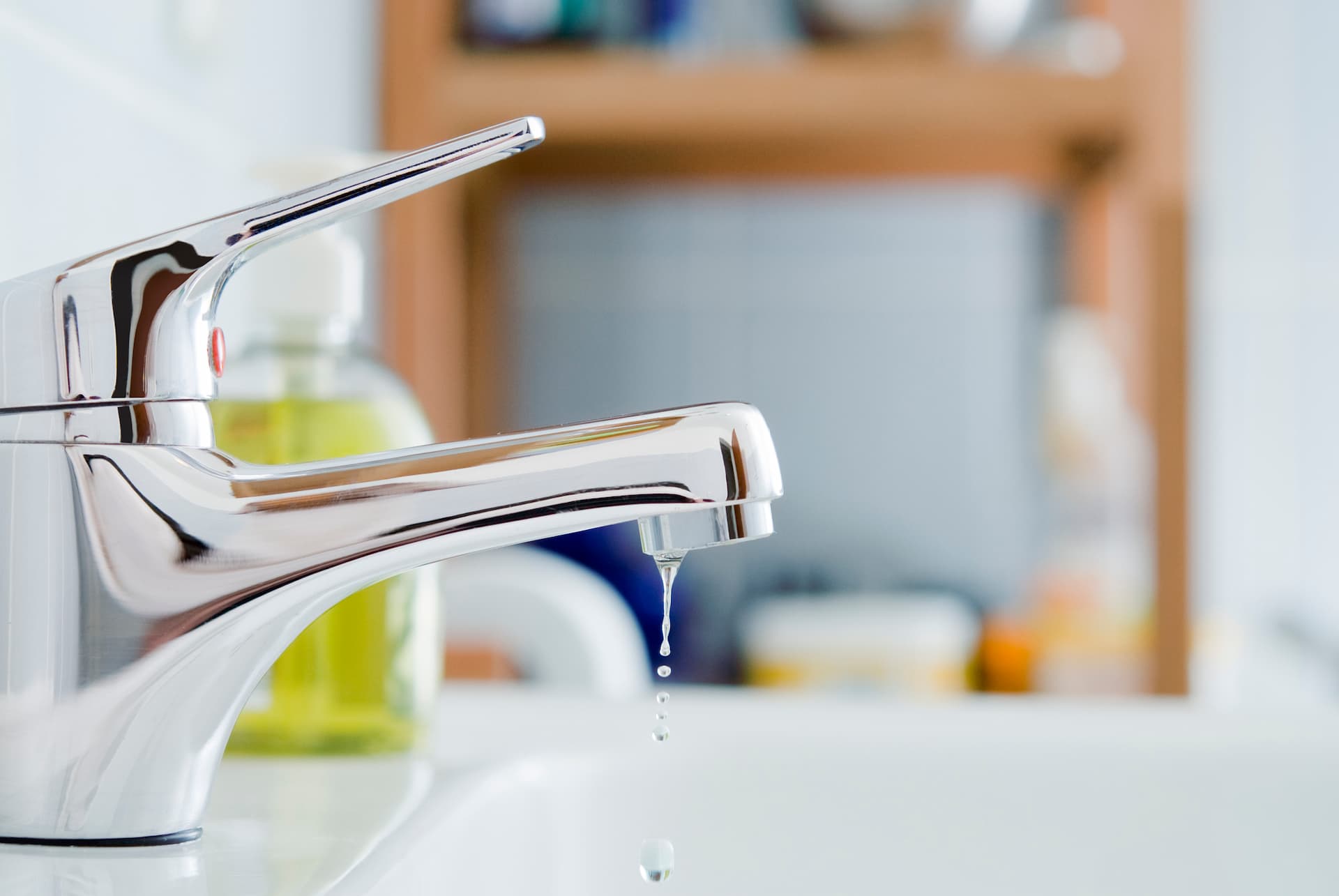 1. New Bathroom Sink Faucets
It's amazing how something as simple as new faucets can really brighten up your bathroom. And, don't just buy faucets for the guest bathroom, buy them for all the bathrooms!  Why?  You deserve to enjoy your private bathroom as much as you want your guests to enjoy the guest bathroom!  There are many new modern bathroom remodeling designs that will quickly and easily give your bathroom an updated look.  Additionally, while you CAN spend a couple of hundred dollars on a faucet, you might be surprised to find that you can find a sleek, modern faucet for under $100 at large home improvement stores.
2. New Shower/Tub Fixtures
If you plan to have overnight guests, then in addition to new sink fixtures, you might want to invest in new shower/tub fixtures. Nothing says "old" like an oxidized shower head or a tub faucet with hard water stains.  You can have fun and get really creative with showerheads.  You can choose a simple, sleek style or a style that has all the bells and whistles, like a removable sprayer.  This is a great feature for helping to bathe little ones or even your pups!  An adjustable shower head is a great idea because the type of water stream someone likes is very subjective.  You might like to feel like you are standing under a gentle rainfall while your spouse may want to feel like they are being pelted with driving rain!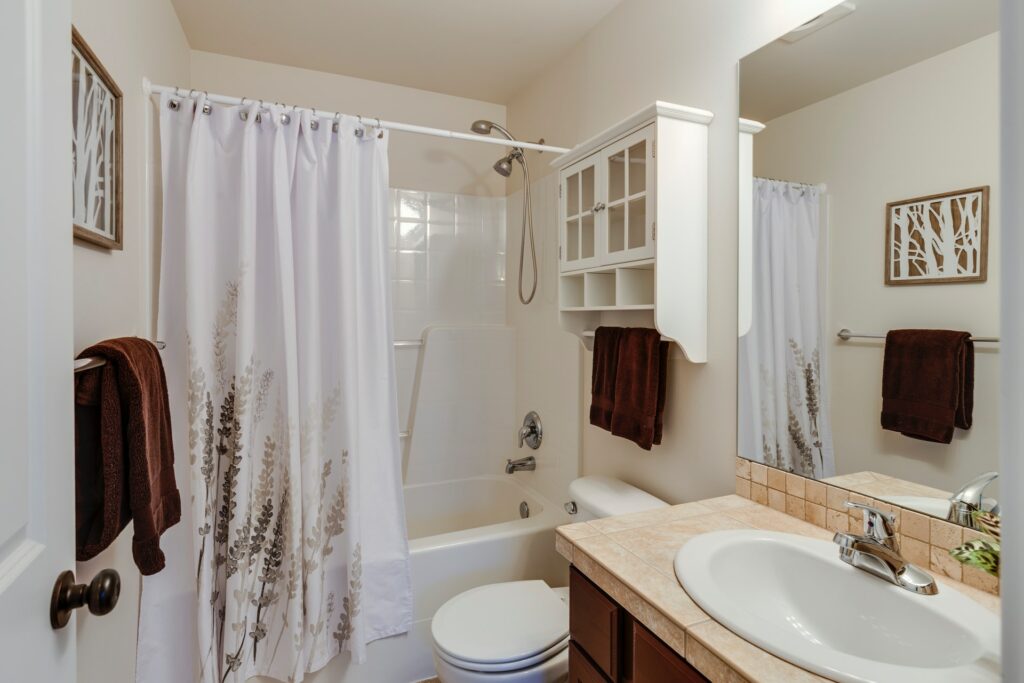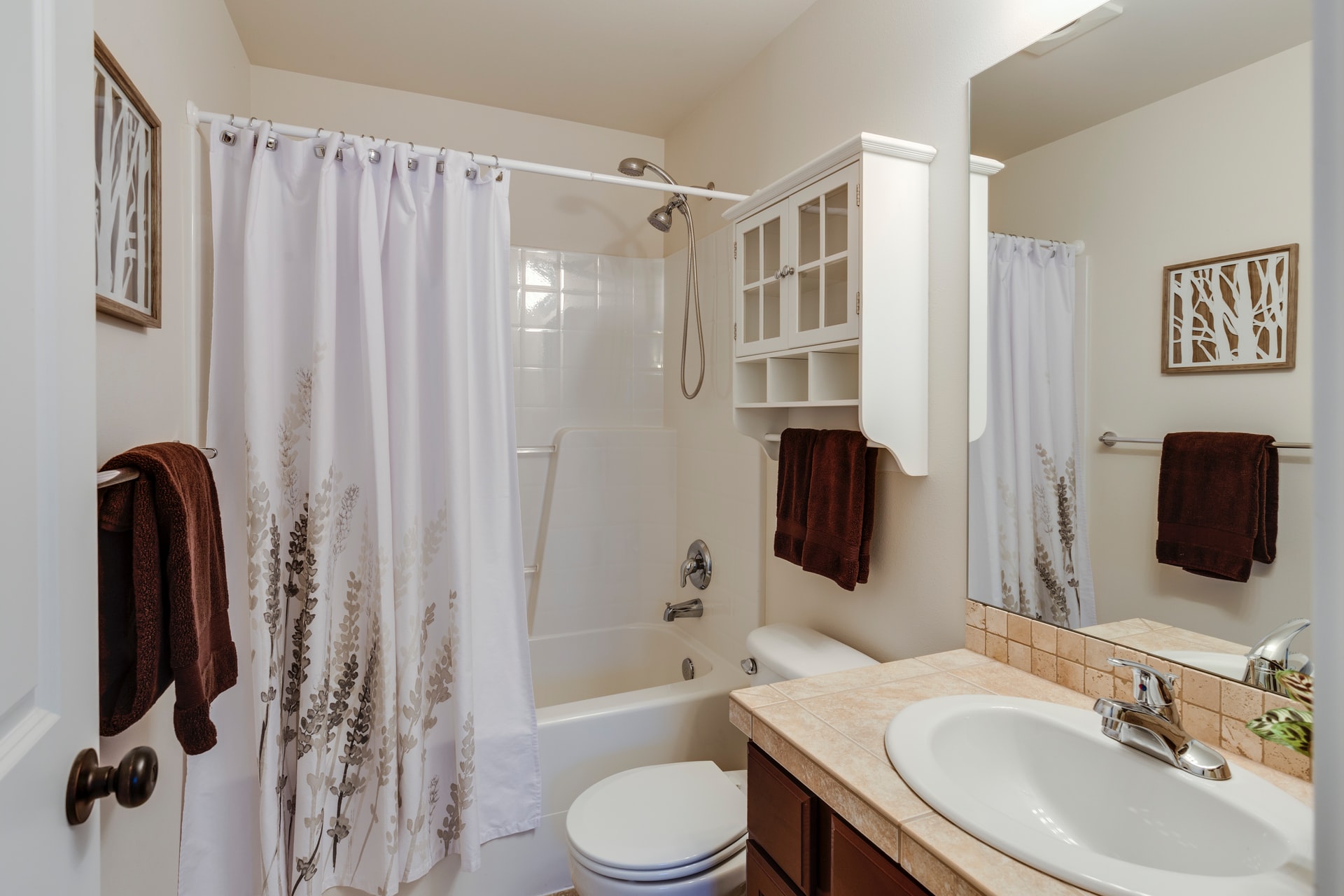 3. New Shower Curtain and Rod
If you have ever stayed at someone's house, climbed in to take a hot shower, and discovered a mildewed shower curtain or shower curtain liner, then you understand why it is essential to make sure yours is presentable! It is worth paying a bit more to purchase a mildew-proof shower curtain liner.  Your shower curtain itself may be in good condition or simply need a run through the washing machine.  As for the shower rod,  it is a piece of bathroom hardware that can be easily overlooked. If your rod is rusty or otherwise corroded, replace it.  You don't want a guest hanging one of your bath towels over the rod to dry only to pull it off covered in rust stains.
4. A New Commode (Toilet)
If you have older relatives coming to visit, you might want to look into a comfort height toilet. Let's face it – we are all getting older every day, whether we like it or not!  These toilets are 17 to 19 inches from floor to seat, as opposed to regular toilets which are 15 inches from floor to seat. This makes it much easier for those with mobility issues to use the bathroom by themselves.  You will probably find that you like it too!
Spruce up Your Kitchen
You may be thinking that the kitchen is getting the short end of the stick by not having as many suggestions as the bathroom.  The fact is that the bathroom simply has more fixtures to replace.  But, we do have a couple of great suggestions for your kitchen!
5. A New Kitchen Faucet
Just like in your bathrooms, replacing the kitchen faucet can instantly and rather inexpensively give your kitchen an updated look. Particularly if your kitchen came with the basic faucet installed when the house was built, it is most likely time to splurge on a new one!
6. New Cabinet Handles
If your cabinets and/or drawers have handles, replacing them with a modern style can greatly enhance the appearance of your kitchen even if the cabinets themselves are a bit outdated. The new handles will draw people's eyes making the kitchen appear more modern.
Do I Need a Professional?
For all or most of the above suggestions, you can likely do the replacements yourself.  If you are not handy or face physical challenges that make lying under a bathroom or kitchen sink difficult, then you can call a professional plumbing company, like Sun Plumbing.  If you are near Palm Bay, Melbourne, or Viera areas, there is no need to Google "Plumbing Services" when you have one of the best in the area so close to home!  With over 45 years of experience, Sun Plumbing has an outstanding reputation in the community as being "as dependable as the sun."  So, if you need professional plumbing help to spruce up your home for the holidays, then give us a call.  We look forward to serving you!