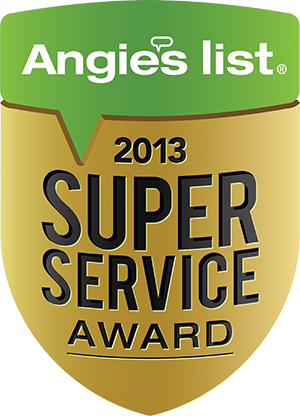 At the heart of any good business is customer service. Without it no business can survive. Sun Plumbing is proud to say that our customer service is beyond compare.
Steve and Lisa Rutherford are the sole owners of Sun Plumbing and currently employ over 30 septic and plumbing professionals and staff. Excellence is at the heart of everything we do.
We have been serving Brevard County since 1974 providing superior work on everything from septic tanks and plumbing services to drainfield instillation, bathroom remodels, and new home construction.  We can take care of any of your plumbing and septic needs.
We are excited to announce that we have received the Angie's List Superior Service Award for 2013. The award is given to only those businesses that have established and maintained an "A" rating from customers. Angie's List is a service that allows consumers to rate their experiences with service providers.
Sun Plumbing is consistently top ranked and we are more than grateful to you for allowing us the opportunity to be a part of you lives.
Please feel free to peruse customer reviews of our company on Angie's List.  You can rest assured that all of the comments come from our customers alone. We offer no input into the reviews so you can see for yourself what others are saying about Sun Plumbing. Professionalism and trust are paramount to us we look forward to serving you now and in the future.