You may not think about your plumbing very often, but when there is a problem with it, life can come to an abrupt halt.  Flooded kitchens and bathrooms get your attention quickly!  There are some simple ways that you can care for your plumbing to help maintain it.
Kitchen Plumbing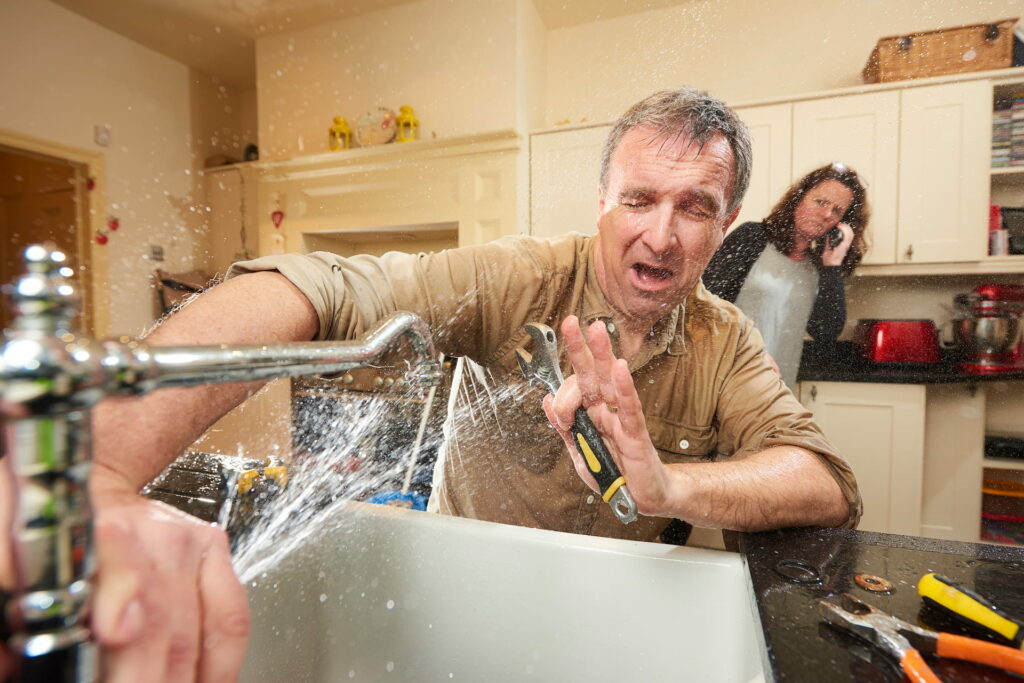 GARBAGE DISPOSAL
Garbage disposals won't last forever. Nothing ever does anymore.  However, you can get the most life out of your garbage disposal by treating it well.  Do not pour harsh chemicals down your kitchen sink.  If there is a clog, simply disconnect power to your garbage disposal, take it apart and clear the clog.  If you do not know how to do this, have physical limitations, or simply don't want to do it, then you can always call us!
There are certain items that should not be put down the disposal.  Eggshells, carrot peelings, and potato peelings should go in the trash.  If your garbage disposal is getting stinky, a natural and easy way to freshen it up is by dropping orange or lemon peels down the sink and grinding them up with the disposal.  It will immediately freshen it up! There is no need for harsh chemicals and we recommend against them as they can actually damage your plumbing.
DISHWASHER
There are commercial dishwasher cleaners available, but you can save money and avoid harsh cleaners by using homemade cleaners which are very simple and quick. Placing a bowl with one cup of vinegar on the top shelf and running the dishwasher on a hot cycle with no other dishes is a safe way to clean your dishwasher.  If it still isn't as clean as you would like, you can sprinkle baking soda on the bottom and run a short cycle that uses hot water.
Bathroom Plumbing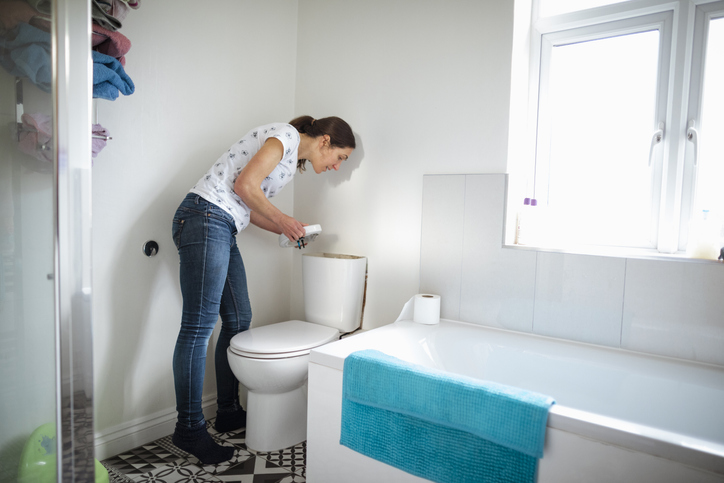 Harsh chemicals are not good for your plumbing, so while bathroom clogs are distressing, don't panic and pour every chemical you can find down your drains!
SINKS AND BATHTUB
For both sinks and bathtubs, if you are experiencing standing water, the cause is often hair in the drain. A simple, inexpensive tool available at local hardware stores can be used to remove hair from the drains.  It isn't a fun chore, but it is often effective.  If you use this tool on a weekly basis, you may avoid clogs!
SINK & BATHTUB CLEANING HINT
To keep sinks and bathtubs clean, weekly cleaning is suggested. There are great all-natural cleaners available.  It does not require harsh or abrasive chemicals to keep sinks and tubs clean.  If you have never tried a Mr. Clean Magic Eraser, it will change your bathroom cleaning forever!  Soap scum will be a thing of the past!
TOILET
The best way to care for your toilet plumbing is to use one-ply toilet paper and to not flush too much at one time. This can help avoid clogs.  If a clog occurs, you should be able to get it to pass through the pipes by using a plunger.  If a plunger does not work or if more than one toilet in the house is experiencing an issue, then you may have a bigger problem.  Additionally, we recommend that you avoid harsh chemicals or toilet tank sanitizers as they are not good for your plumbing.
TOILET CLEANING HINT
Weekly cleaning of your toilets is highly recommended! Depending on how many people are using each toilet, you may need to clean them more often.  Don't forget to clean the outside of your toilet and not just the bowl.  Disinfecting the outside with an all-natural cleaner is important for germ elimination as well as keeping your bathroom smelling fresh.  As for the bowl, use a toilet brush to scrub it clean.
ADDITIONAL BATHROOM TIPS
If you are noticing a stinky smell coming from your faucet, you may not be cleaning the water spout or the drain area. Don't forget to wipe down the part of the faucet where the water actually comes out.  Also, wipe the rubber stopper that plugs the sink.  Bathrooms are very humid and mildew can begin to grow in these areas very quickly.
Sun Plumbing Is Here for You!
If you are experiencing any plumbing issues that are beyond the scope of your plumbing abilities, then please don't hesitate to call us!  We have been serving the Melbourne and Viera areas for over 45 years.  There is no plumbing problem too big or too small for us.  Your plumbing needs will be met by our expert plumbers with courtesy and professionalism.  So, for your plumbing needs, call the plumbing professionals that are "as dependable as the sun!"  We look forward to serving you!