It's apparent that Spring has definitely arrived here in Melbourne, Florida. The beach accesses are perpetually packed, Spring Breakers and Snowbirds are flooding the roadways and local establishments, and the weather is topsy-turvy. In a previous blog, we started assessing ways to incorporate spring cleaning and the fresh start it implies to the plumbing within your home. At Sun Plumbing, we strive to not only be "Best Under the Sun" when it comes to plumbing services in Viera, Merritt Island, and Melbourne but to provide you with worthwhile information and tips you can use. So let's look at some other spring cleaning tips you can hopefully incorporate in your own home.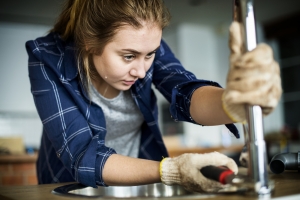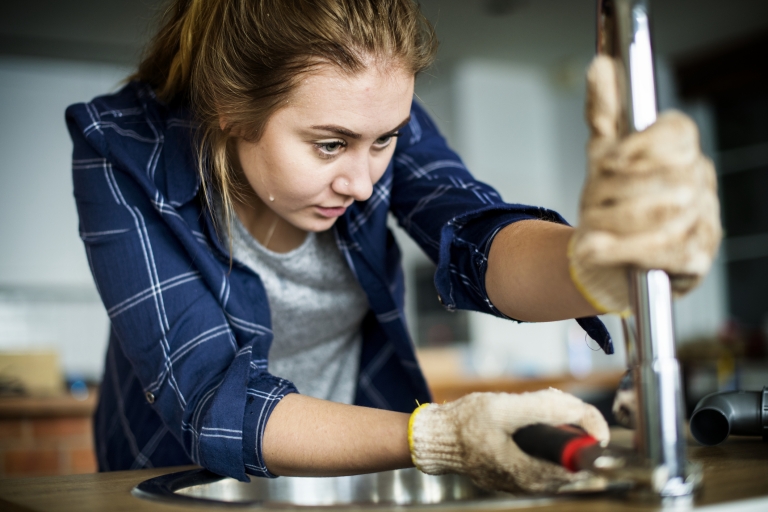 When it comes to indoor plumbing maintenance and the cleaning of all the systems involving the flow of water in the plumbing system, it is important to remember to include septic tanks, plumbing lines, water softener unit, drains, washer, water heater, and toilets. Completing a spring clean will help to avoid unpleasant and inconvenient problems which arise when faulty plumbing systems interrupt daily usage. Proper maintenance and cleaning will help to ensure trouble-free operations for all your plumbing systems. In your quest to bring order and spring freshness to your home, here is a comprehensive list of some plumbing you may want to give a thorough cleaning.
Cleaning & Plumbing Maintenance Checklist
Do a complete leak check around your home.
Clear your vent pipes, gutters, and downspouts.
Repair and clean your garbage disposer.
Clean out your dryer and washing machine lint trays.
Check your hose bibbs and replace if damaged and leaking.
Snake any "frequent clogger" or slow floor drains to remove clogs.
Clean the traps beneath your laundry, kitchen, and bathroom sinks.
To help prevent hair and other debris from clogging your drains, put strainers over them.
Conduct a maintenance check on your water heater.
If you see leaks, bulges, or tears in your water supply lines to toilets, washing machine, and faucets, replace the lines.
To prevent sewer backups, install backwater valves on floor drains.
The dollar weed and dandelions are in full bloom, so don't delay in addressing your springtime plumbing cleanup. From checking for rusty, cracked, dirty pipework to looking for limescale buildup, annually inspecting your plumbing is an excellent way to monitor your maintenance needs and hopefully prevent costly and troublesome plumbing concerns. This annual check shouldn't take up too much time. If you run into any trouble while conducting your spring clean which is beyond the scope and measure of your expertise, be sure to contact your local Brevard County plumbers, Sun Plumbing, at 321-725-2460 to schedule a service or repair. Happy cleaning!