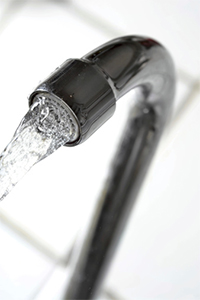 Leaky toilets can be easily diagnosed especially if you can hear the water continuously running in the tank or into the bowl. But, sometimes a toilet can leak silently causing your water bill to rise without knowing the cause. Leaking toilets are one of the most common culprits of high water bills, and can lead to a large, unwanted Melbourne, Florida plumbing bill.
A leaking flapper is usually to blame when it comes to leaking toilets and can waste thousands of gallons of water per month, costing a lot of money in wasted water. If you suspect your toilet is leaking, do the following test to see if your flapper needs to be replaced:
First put about 10 -20 drops of water soluble food coloring into your toilet tank.
Wait about 20 – 30 minutes without using the toilet.
Check the toilet bowl. If you see colored water in the bowl, you have a leak between the tank and bowl.
If you have a leak it is most likely a bad flapper. You can replace the flapper yourself or call Sun Plumbing to replace it for you. On occasion, the flapper may be good but the flush valve is what needs to be replaced. Replacing a flush valve is a more extensive repair and should be done by a professional. A professional plumber can replace the flapper, flush valve and check for any other problems so you won't have to worry about pouring your hard earned money down the drain.