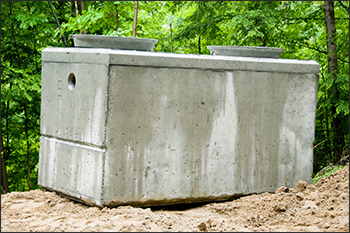 NOTE: Sun Plumbing no long provides septic services. This blog post is informational only.
We all know plumbing problems can be a huge headache, especially when they hit you by surprise.
However, dealing with a "handyman" or unlicensed strangers often make the problems worse and cost more money in the end. Follow these tips to maintain your Melbourne, Florida septic tank pumping.
Your home is a huge investment so always make sure you use a licensed contractor. More importantly, family safety is usually a first priority so you only want to let reputable people in your home. Sun Plumbing is licensed, insured and all our employees undergo through annual background checks.
Septic Tank Do's:
Know the location and capacity of your septic tank system.
Have a licensed contractor inspect the tank at least every three years.
Keep plumbing fixtures such as toilets and faucets in good repair to prevent leakage and wasting of water.
Septic Tank Don'ts:
Never flush paper towels, newspapers, wrapping paper, rags or sticks into the system.
Never allow large, irregular, intermittent or constant volumes of clear water into the system, as with a leaking toilet or faucet.
Never over-use ordinary household cleaning chemicals that will be flushed into the system.
Never allow grease or other bulky waste to enter the system.
Never flush toxic materials such as pesticides into the system.
Never plant trees or shrubbery over in drainfield.
Never allow vehicles to drive across or park on the drainfield (Protect it from being crushed).
Never use chemical solvents to clean plumbing lines or a septic tank system.
(Source: Florida Department of Health)